Garden Gloves With Fingertips Claws, Puncture Resistant Gardening Gloves With Claws
 You have to perform multiple things in the garden, like digging, mixing, pruning, seeding. Gardening bare hands can hurt your fingers and nails. And obviously, you can't avoid dirt accumulating on your nails.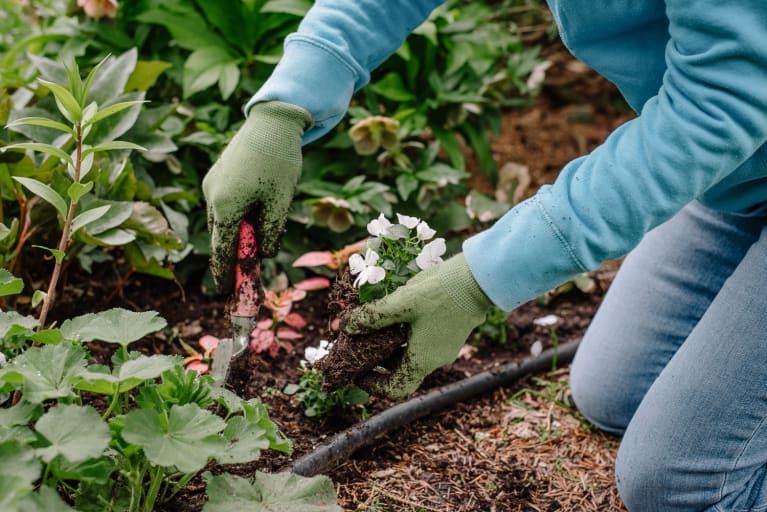 There are several things that you have to take care of while planting and working in the garden. For every uncertainty you experience in the garden, you can avoid it all by wearing these garden gloves with claws.
These durable and garden gloves are puncture resistant and waterproof perform excellently even in difficult situations.
This claw gardening glove is equivalent to all gardening tools.
Turning soil, digging the earth, shifting plants, and seedling, the built-in claws allow you to perform anything yet protect your hands, fingers and nails. 
Features :
Durable and flexible gardening tool: it is made with high-quality latex material that is durable and flexible. 

The equivalent of all garden tools: don't waste time piecing all garden tools. Fulfils all garden needs. 

Sturdy claws: claws are made of ABS plastic that is durable. It works excellently for digging and protects you from hurting your fingers.
Breathable gloves: the fabric is breathable, preventing your hands from sweat and keeps them dry. 

One size fits all: the super flexible latex material tends to fit every hand and adjust perfectly.

Easy to wash: rinse the gloves in clean water and see dirt leaving its surface in seconds. 
Benefits :
protect your hands, fingers and nails while gardening

say goodbye to dirty muddy hands after gardening. 
find all gardening tools in one garden gloves with claws

makes a perfect gift for a professional gardener or someone who loves gardening.