Black Obsidian Necklace For Woman , Black Obsidian Pendant
Obsidian is created when lava from volcanic eruptions cools inside the soil and is immediately immersed in water. Volcanic glass forms because there isn't enough time for it to solidify. It was considered to fend off devils in the Middle Ages. As a result, it's frequently used as a grounding stone.
Metaphysically, it is a stone of sincerity, honesty, and truth. Obsidian may bring forth your inner warrior. It aids in reaching into your subconsciousness, reclaiming yourself, and realizing long-forgotten skills.
Obsidian can reveal what we need to know in order to make a difference. It encourages us to grow while also providing assistance.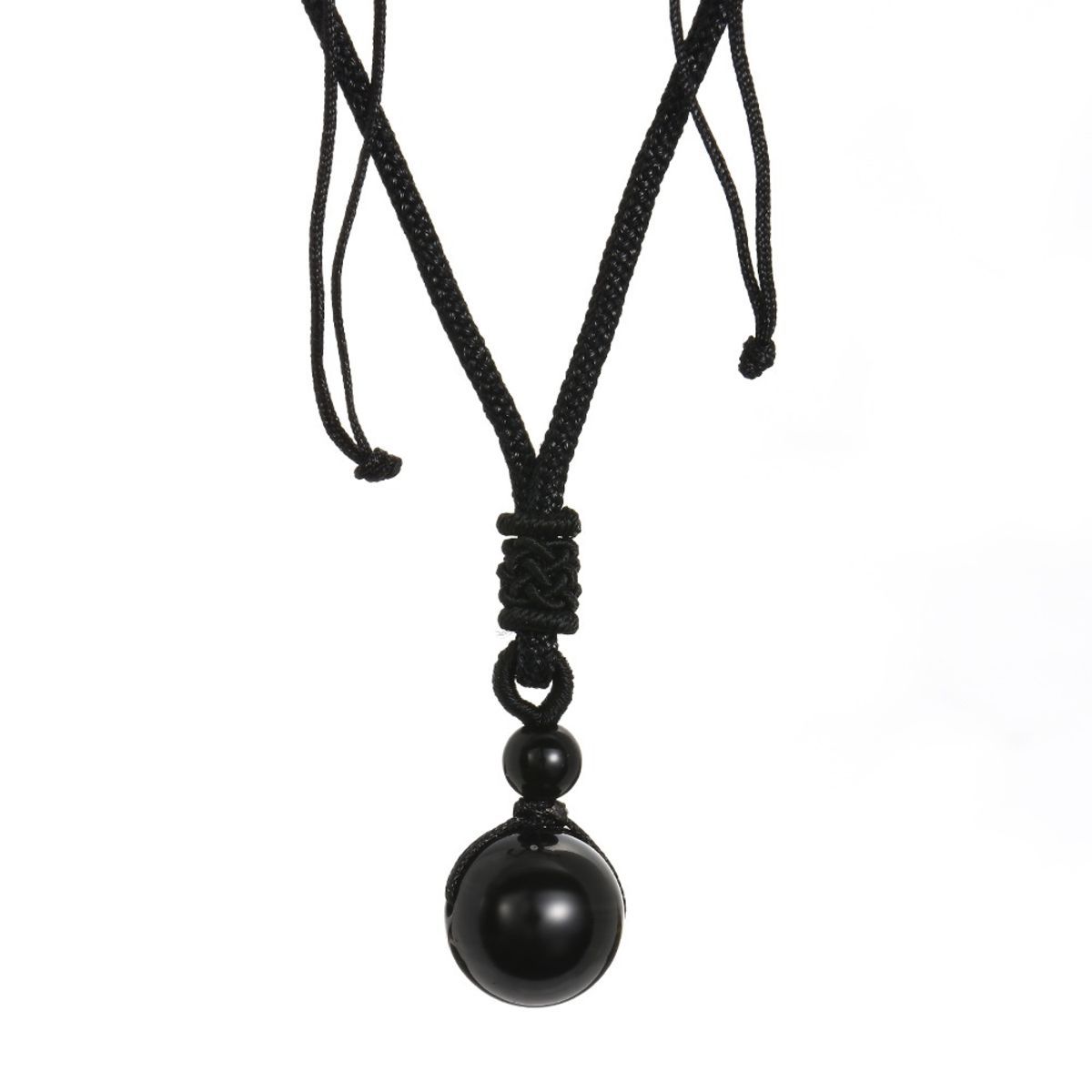 Real obsidian stone necklace

Available in different pendant sizes

Chain length: Approx. 46 cm
Features and Benefits :
It can protect you from negative energy while also assisting you in keeping your thoughts optimistic.

If you feel like your progress has slowed and you need a boost to get things rolling again. Obsidian is without a doubt the greatest stone.

It offers protection in the dark. Particularly beneficial in times of sorrow and sadness. It's said to aid with arthritic pain, joint difficulties, and cramping.

Obsidian helps digestion and detoxifies the body, eliminating obstructions such as arteries that have become hardened. Warms the extremities of the body.

Increase the speed with which wounds heal physically. It aids in the reduction of food cravings.