Stainless Steel Watermelon Slicer Cutter Knife Corer Fruit Vegetable Tools Kitchen Gadgets
Nothing beats the heat during summer than having a juicy slice of watermelon. However, you can't undo the mess which took place while cutting. To avoid that mess, bring home a watermelon windmill slicer.
This slicer will prevent your hand from getting wet from the juices that ooze out and help you get perfectly uniform cube shape watermelon pieces. 
Operating the windmill slicer is easy. The slicer has a windmill-shaped cutting blade. All you need to do is push the slicer on the watermelon and pull the slicer towards yourself. The blade will start to rotate, popping cube-shaped watermelon pieces.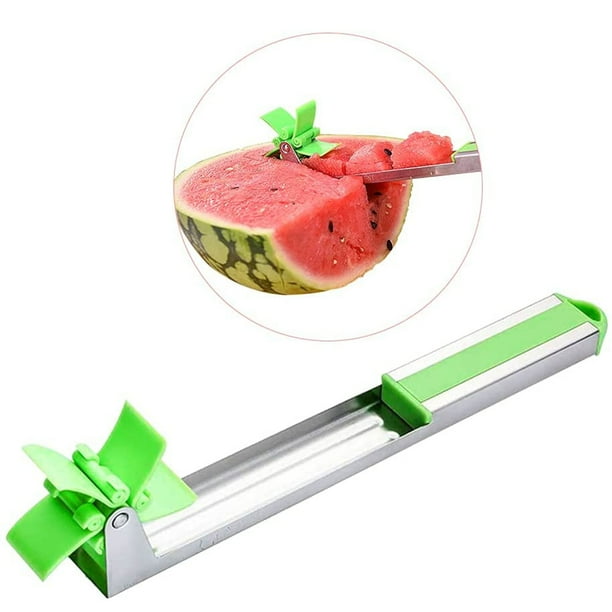 It is made from a stainless steel material that doesn't rust and has a non-slip base, making it easy to operate with one hand. It makes it much easier to use and more reliable than just using your knife and hoping for your envisioned shape.
Features :
 watermelon slicer comes with an automatic windmill-shaped blade.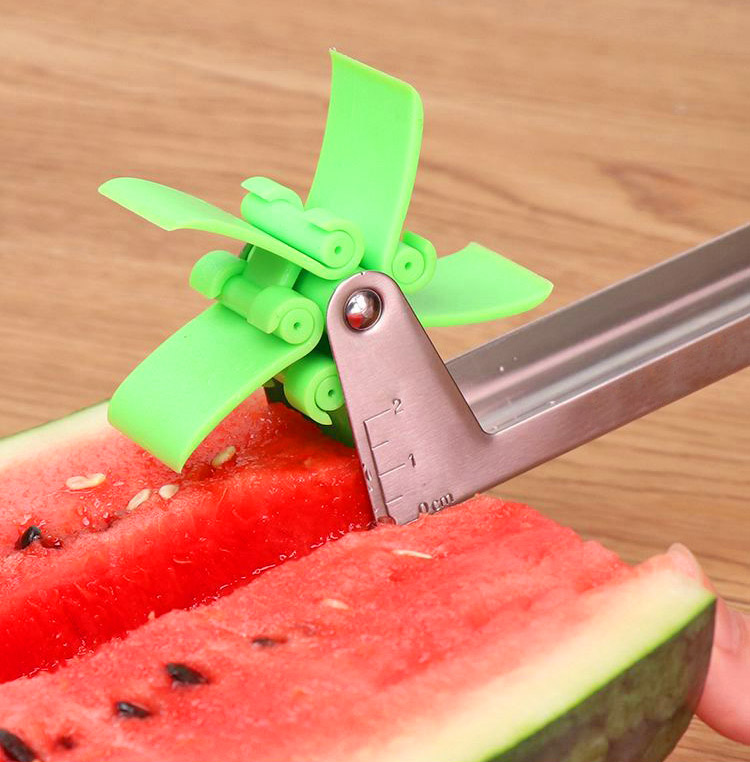 made with high-quality stainless steel 

reduces the chance of spilling the juices all over the place 

safe to use
 The compact design makes it easy to carry on beaches and picnics. 

 Easy to use; push the slicer tool into a watermelon, and the cubes come out once you start to pull inward 
How to use :
Benefits :
prevents your hand from getting wet

get a bowl of evenly cut watermelon, instantly

works perfectly with other citrus fruit

make a fruit salad bowl quickly

saves your time cleaning that occurs while cutting the traditional way.

small and compact design fits anywhere