Immortal Daruma Toy, Wooden Man Magic Toy, Wooden Stubborn Toy, Immortal Magic Toy Stubborn Wood Man Trick Props
Parenting could be hard, not to mention harder when you see your little ones ruining all their toys every other day. Now every time you walk into a toy shop, the first thing you check is its durability so that your kid could stay entertained for prolonged while you focus on organizing your daily routine. For such a situation, you need Mr. Unbreakable, a wooden stubborn toy that is indestructible.
No matter how hard you throw a punch or kick him down, he will rise to its original state.
Consider it a spell that has been cast. The manufacturer has done a great job by introducing this one of a kind wooden stubborn toy, thanks to its ability that stays unbroken and entertains everyone with a burst of good laughter. 
Besides being a durable toy, it will make your kids think hard about how the toy gets reverted to its shape every time they knock them off, thus enhancing their thinking and self-exploration ability. 
Features :
unique design - looks attractive and grabs the attention of kids 

unbreakable - made with high-quality wooden material

returns to its original state even after throwing a hard knock 

operated with a string installed inside

promotes thinking and self-exploration ability

safe for kids 
Benefits :
This toy will keep your little one engaged for prolonged while you focus on your work.

Praise this wooden stubborn toy's ability to be immortal; no matter how bad it gets smacked, it will rise back like a true 

indestructible.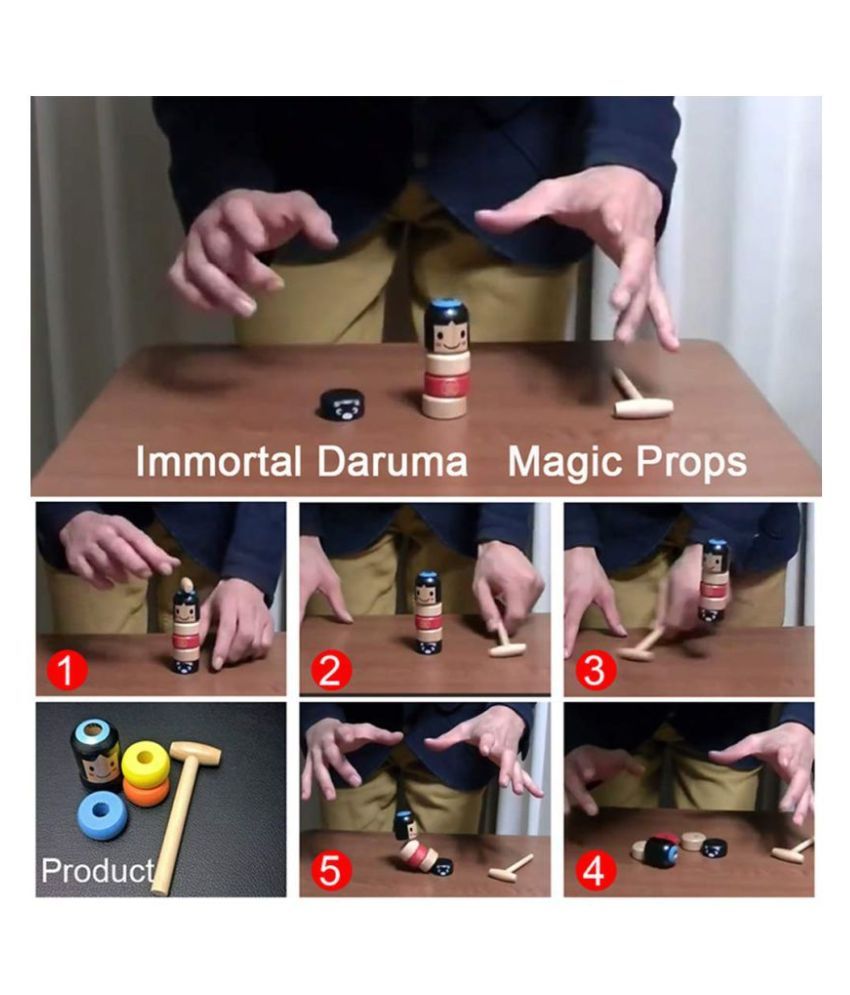 Hilariously watch and enjoy the show, where your kid tries too hard and competes with friends to knock the toy down.

It makes a perfect gift for kids whose parents are tired of getting toys that will stay strong and keep their kids entertained and more enjoyable.